Free guide
Mastering the art of Onboarding remote workers
In today's ever-evolving, digital work landscape, where remote work and hybrid offices have become a part of the "new normal", the significance of a robust and full covering onboarding process cannot be overstated.
Download our free guide to learn more about how you can ensure a successful onboarding experience for remote workers with the following steps:
Preboarding

Induction

System Access and Hardware Supply

Paperwork and Compliance

Training and Development

Support and Communication

Evaluation and Improvements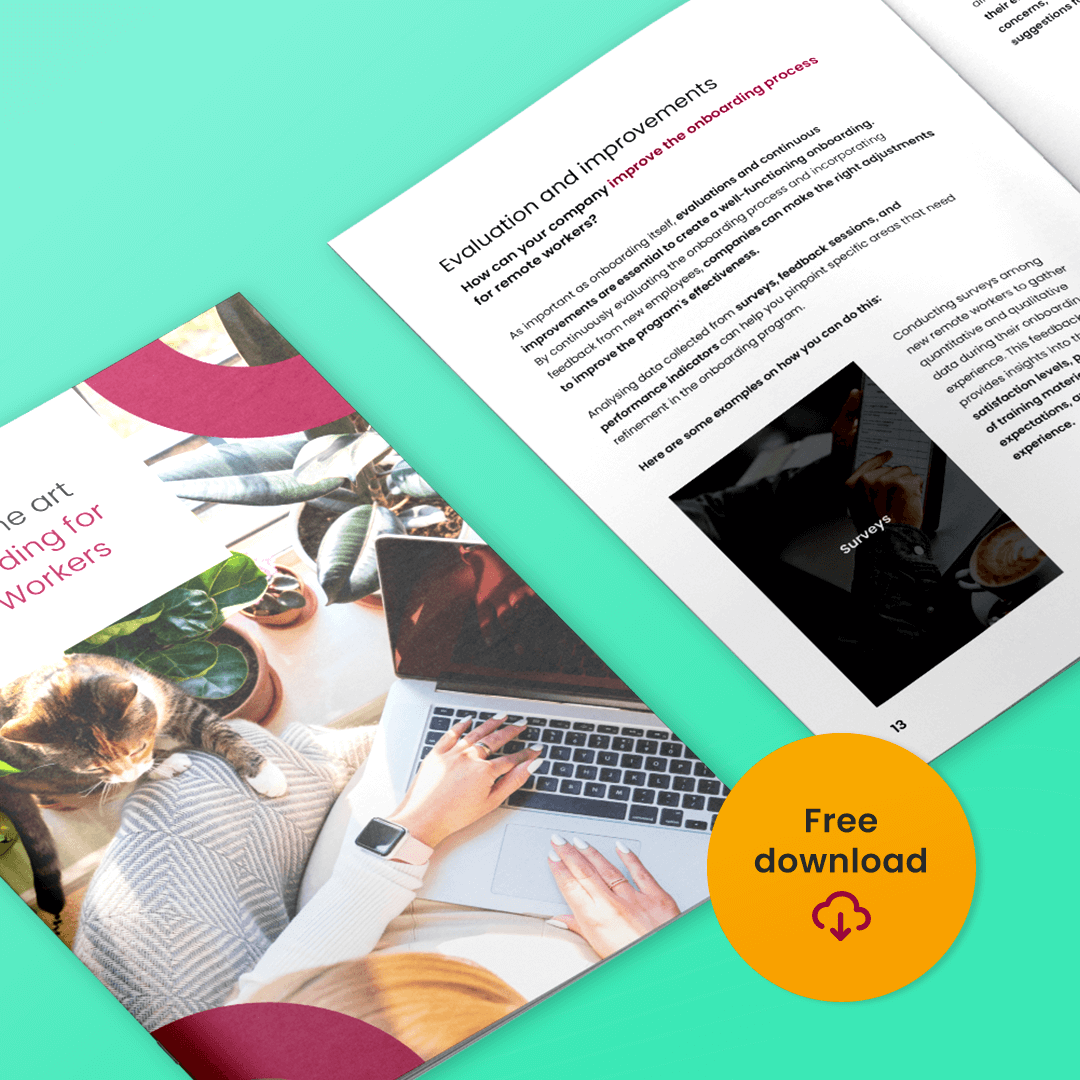 Fill out the form
Leave your information below to access the guide: Mastering the art of Onboarding remote workers. You will also recieve an e-mail so that you can find it again later.