Free template to edit
Mobile Policy Template
Does your company have clear guidelines for how the employees use their mobilephones? If not - download our Mobile Policy template and create a crystal clear guidelines that can be used in your company.

In this downloadable template you will find an editable presentation that you can use to tailor your Mobile Policy.

The template contains important points that should be present in a Mobile Policy, as well as examples that show how you can design text and points.

This includes examples for the purchase of mobilephones, administration of subscriptions, security and measures for when a mobile phone is no longer to be used.

We hope it will be useful!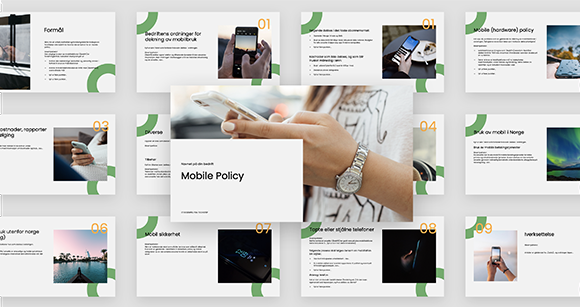 Fill out the form
Leave your information below to access the Mobile Policy Template. You will also recive an e-mail to save.