With everything in one tablet
The difficulty for Vy Buss has not been to provide 7 000 bus drivers with their own tablet, but to incorporate all digitalisation, apps, and process improvement that came with it. This is what creates results within an organisation.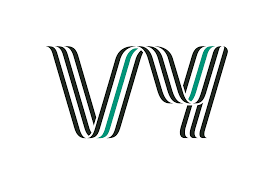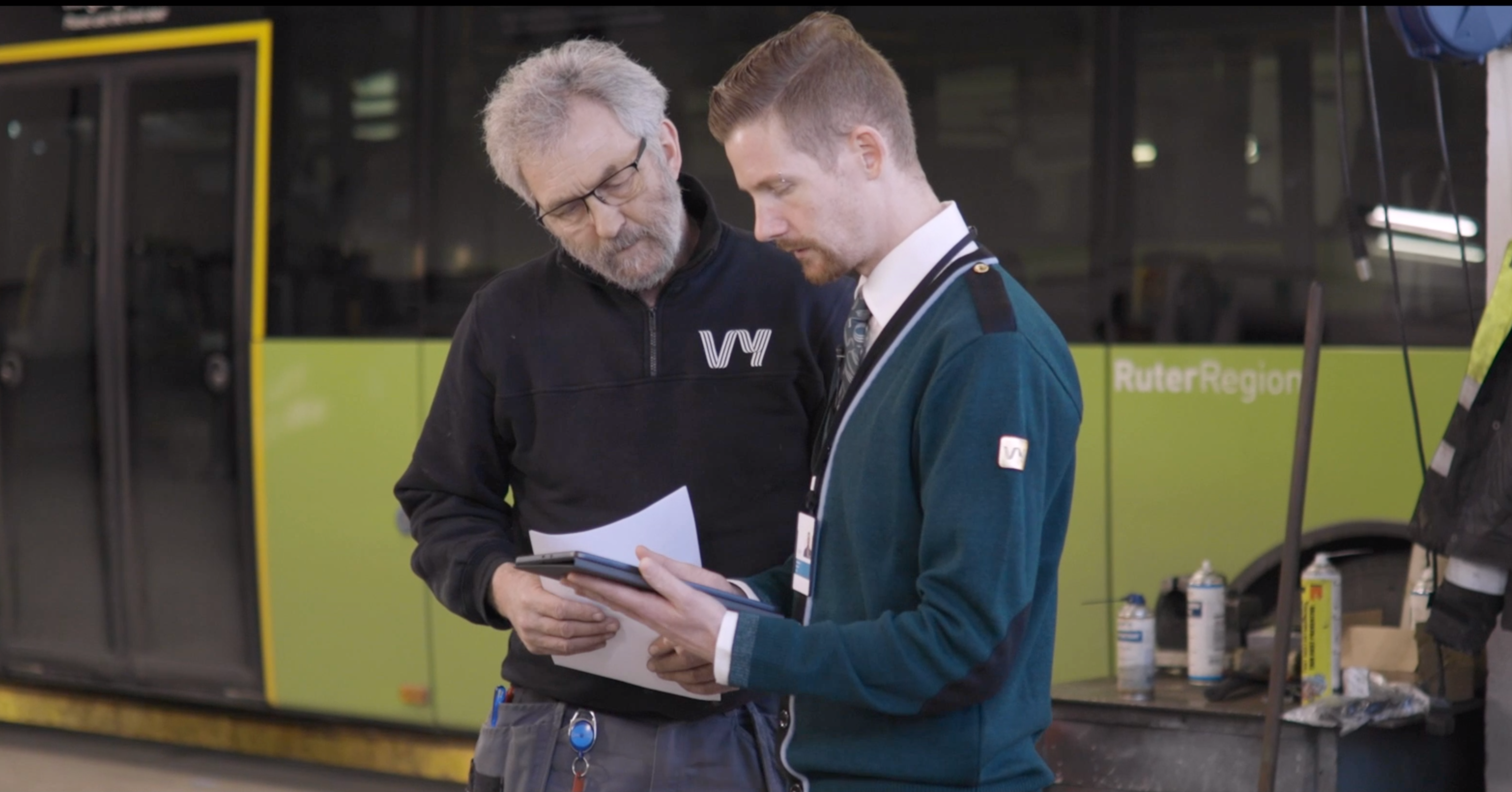 Vy Buss is in the middle of a bigger project to equip all their 7.000 bus drivers with their own tablet. This will improve the workflow, give them direct access to several internal systems, and open up for more digital communication across the company.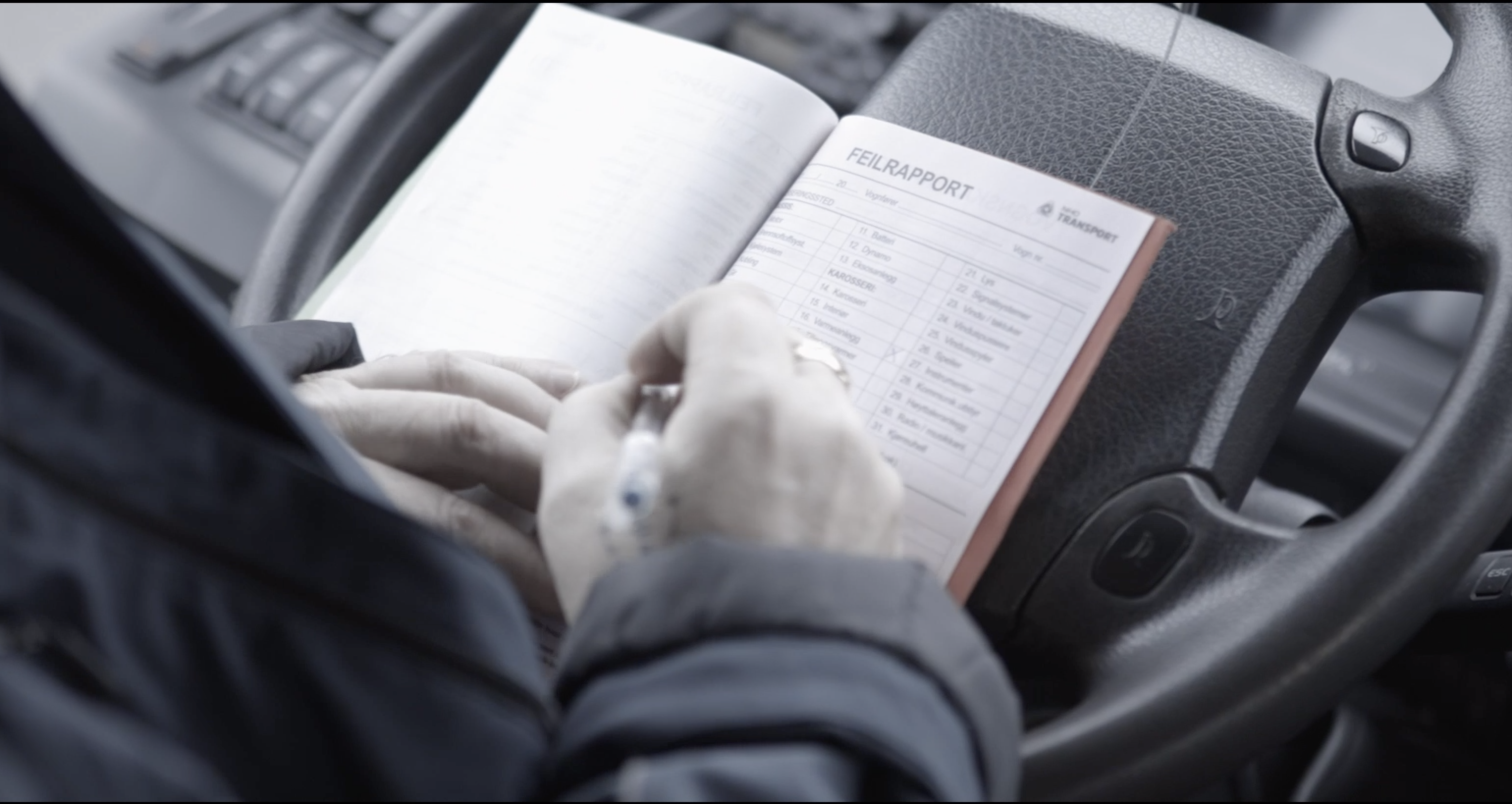 Challenge
The organsation felt a strong need to establish a common digital platform already in 2014. With many changes in the bus sector, the bus drivers needed access to many different systems which were not always available to them.
Vy Buss has had an intranet for a long time, but the drivers were rarely exposed to it, except through a few screens at the stations' breakrooms or for those with smartphones. The drivers had a need for a more personal platform where they could access the company's systems, but also enable them to easier communicate with the rest of the organisation. Moreover, the company saw a need for moving the driver's handbook from paper to a digital medium.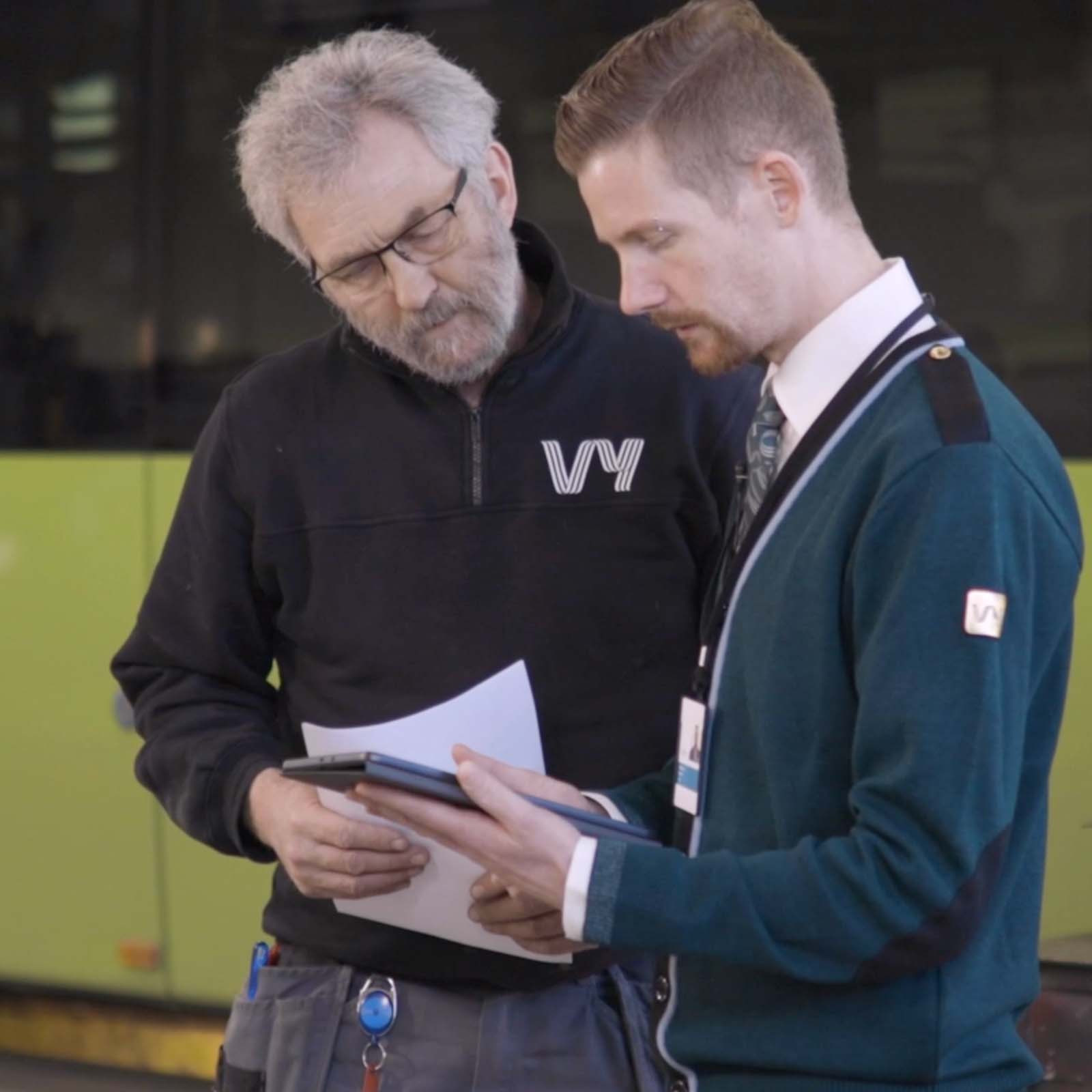 Solution
The solution was to equip the drivers with their own Samsung tablets for use during and after the workday. With the tablets, the drivers can access a selection of apps which enables them to report errors or deviations on the vehicle, and the report is directly communicated with the repair shop. Moreover, the tablets entail the drivers' emails and time schedules, digital learning, and an app which communicates with the bus and registers the quality of the drive.
Techstep has been a delivery partner of a complete solution that includes Enterprise Mobility Management (EMM) from VMware, and an advisor for the setup, configuration, and correct work processes between the systems behind the tablets and applications. Moreover, Techstep has delivered all necessary hardware, efficient support solutions, and a system for secure deletion and device lifecycle management.
All of this to a set amount per user a month, which gives a predictable cost for Vy Buss.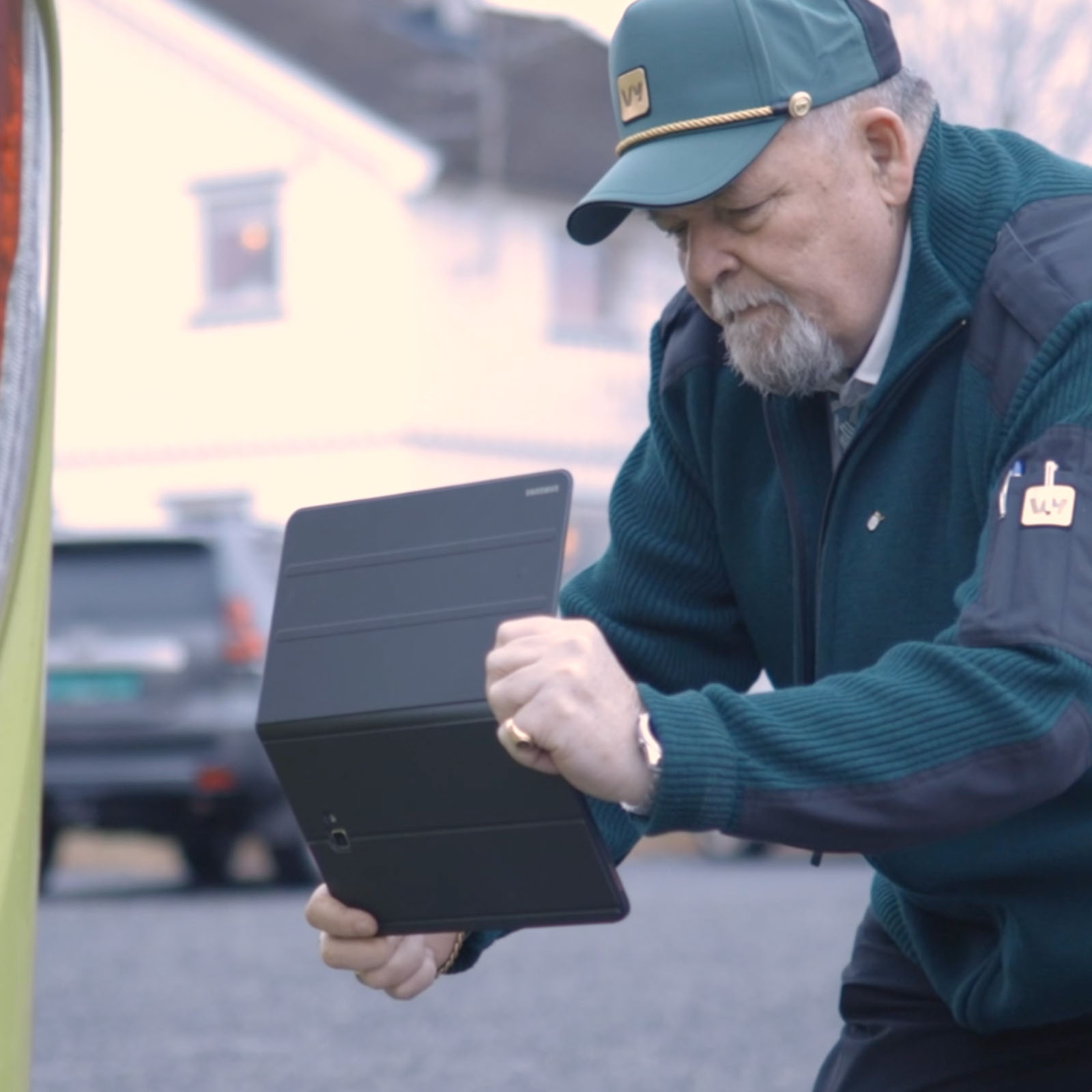 Achievements
Tablets have been acknowledged as a fantastic working tool:

Bus drivers have got a solid work tool with a lot of benefits




they can find everything they need in one place, easily available for them

the drivers can easily take pictures of deviations with the vehicles and send it immediately

Administrative employees can use their time on more valuable tasks than handing out papers





Less phone calls to the operations center and local management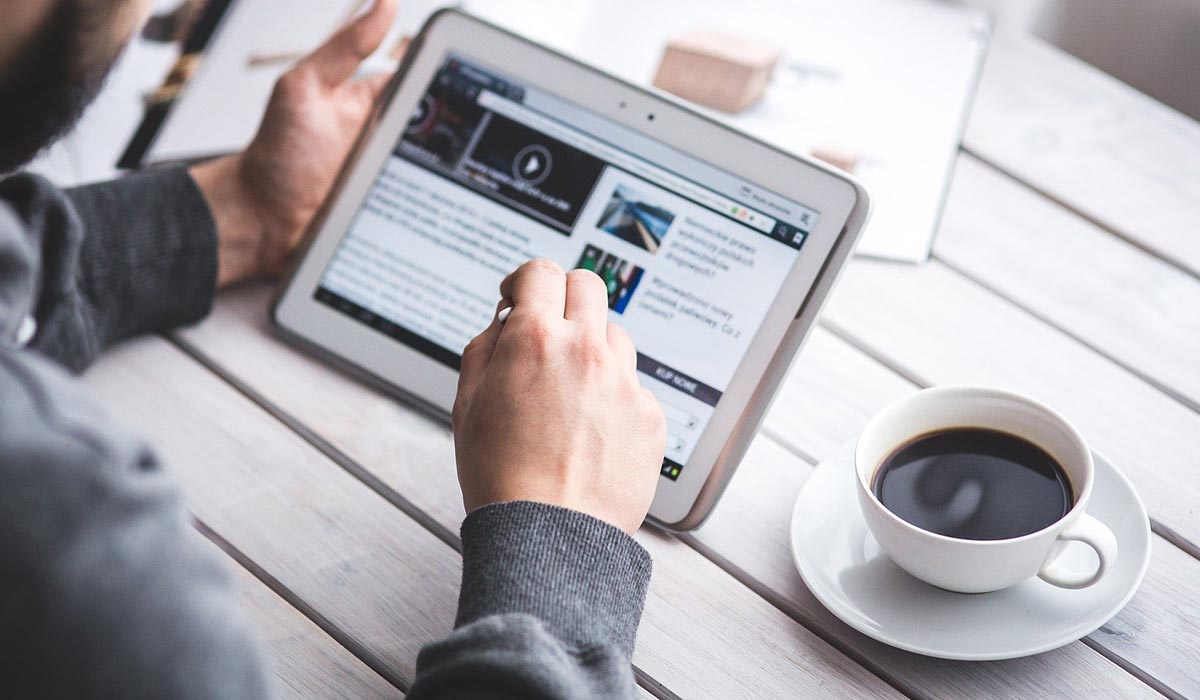 Enterprise Mobility Management
EMM is a central component to enroll, administrate, secure, and recycle mobile equipment. All updates and control is managed remotely, and eliminates the need for physical involvement of any IT department.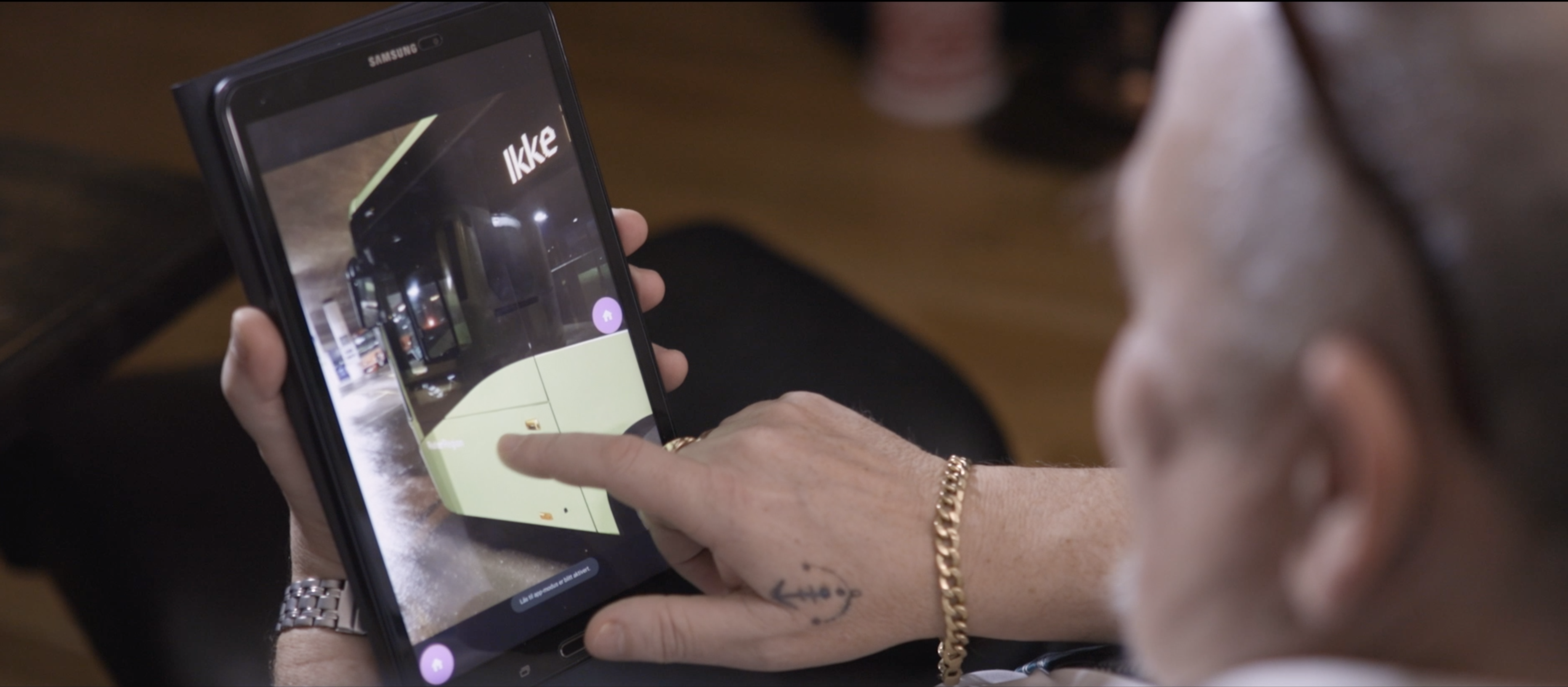 Samsung
Vy Buss has made many good choices. Samsung's tablet provides a lot of value for the money and is a robust choice for everyday use. With Samsung's focus on security, the tablets continuously receive the necessary security updates. Samsung KNOX allows for an efficient and easy onboarding and enrollment of new devices and works perfectly together with VMware's Enterprise Mobility Management platform Workspace ONE.
Smarter Mobile Technology
Contact us
We're on a mission to change the workplace forever, and determined to overcome traditional technical and physical barriers. Let's find solutions together!