After the acquisition of the Polish software provider Famoc in 2021, Techstep is now rebranding Famoc's flagship product within mobility management software FAMOC manage to Essentials MDM to reflect better its value aligned with the Techstep product portfolio.
"We are excited to announce this name change and to re-introduce the product as Essentials MDM," says Mads Vårdal, Chief Product Officer at Techstep.
"With this rebranding, we are sending our customers and partners a clear message that we see this product as the foundation on which they can build a future-proof mobility strategy. And by adding other services and products from our offering, we're building a unique position as the only vendor on the market available to deliver end-to-end mobility support as both a Managed Services Provider and an EMM vendor."
Renaming FAMOC to Essentials MDM will not impact its functionality, features, or pricing. All existing customers will be able to access the product with the same login credentials and will receive updates and support as usual.
Techstep is committed to ensuring a smooth transition for its customers and partners and will continue to provide the same level of service and support throughout the renaming process.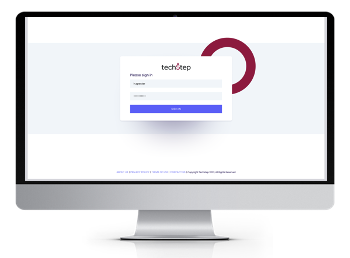 Operational and product news in conjunction with this rebranding announcement:
Techstep logo and brand visuals
Essentials MDM 5.30 has been released. Along with the changes associated with rebranding in the admin console, this release adds brand-new kiosk mode capabilities to help our customers give a custom look and feel to their mobile devices

While

the

updates

of the admin console are live now

, other materials, documentation and support portal will be updated throughout 2023.

For support and a detailed timeline, go to the branding changes FAQ
For more information:
Mads Vårdal, CPO, Techstep ASA: +47 99698488
Bartosz Leoszewski, CTO, Techstep ASA: +48 516057717
About Essentials MDM
Essentials MDM helps to simplify the deployment, configuration and management of the smartphones and tablets in your organization. It's one central point of control to create profiles, enforce restrictions, set PIN and password policies and much more.
About Techstep ASA
Techstep is a mobile technology company that enable organisations to perform smartly, securely, and sustainably through combining software, mobile devices and services to meet customers´ business and ESG goals. We are a leading provider of managed mobility services in the Nordics serving more than 2,000 customers in Europe, with an annual revenue of NOK 1.3 billion in 2021. The company is listed on the Oslo Stock Exchange under the ticker TECH. To learn more about us, please visit www.techstep.io.